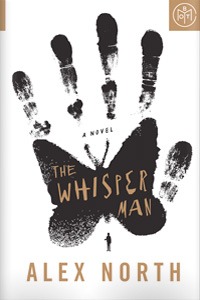 Quick take
Unsettling, spooky, and a little gruesome at times. Read with the lights on because the creep factor is real here.
Good to know
Police

Multiple viewpoints

Scary

Creepy
Why I love it
While writing The Silent Patient, I spent a lot of time thinking about what exactly makes characters iconic—and I came to the conclusion that it comes down to a kind of simplicity, clean lines and vivid imagery. And yet, it is so much more than that. There is something that cannot be mathematically manufactured—a kind of alchemy, a murky and mysterious process whereby something comes alive, much i...
Synopsis
After the sudden death of his wife, Tom Kennedy believes a fresh start will help him and his young son Jake heal. A new beginning, a new house, a new town. Featherbank.
But the town has a dark past. Twenty years ago, a serial killer abducted and murdered five residents. Until Frank Carter was finally caught, he was nicknamed "The Whisper Man," for he would lure his victims out by whispering at th...
Preview
Get an early look from the first pages of The Whisper Man.
Read a sample →
See the goods.
All you need to do is create your account.